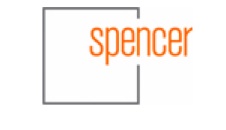 The Spencer Foundation, an organization that investigates "ways in which education, broadly conceived, can be improved around the world," is seeking research studies to inform the current push for data-based educational reforms.
Here is more from the press release:
We announce a second-round Request for Proposals (RFP) to promote research that examines the assumptions underlying these reforms by investigating whether, when, and how student performance data informs instruction in K-8 classrooms.  In an educational environment in which all kinds of decisions are expected to be "driven" by data, we are eager to learn more about how K-8 teachers use student performance data for instructional decisions and how organizational and individual factors affect that use.  We take a broad view of the types of student performance data that could form the basis of fundable studies, and we think that a collection of well-designed research studies can advance current conceptions of the role data can play in efforts to improve education.  In our first round of funding under this call, we awarded grants to five projects; project summaries can be found here.  We plan to fund up to five more projects in this round.
The Spencer Foundation has always "been dedicated to the belief that research is necessary to  improvement in education. The Foundation is thus committed to supporting high-quality investigation of education through its research programs and to strengthening and renewing the educational research community through its fellowship and training programs and related activities."
Currently, the Spencer Foundation is accepting preliminary proposals for the second round of the "Evidence for the Classroom" project. The deadline is June 11, 2013.
The current Evidence for the Classroom RFP includes information on eligibility criteria and how to apply. For remaining questions on the RFP or for other Data Use related questions, please email datause@spencer.org.
For investigators interested in data use questions that fall outside the scope of the RFP, the Foundation continues to welcome proposals within the broader focus area, Organizational Learning in Schools, School Systems, and Higher Education Institutions.
Further information about the RFP and the process to apply can be found at:
http://www.spencer.org/content.cfm/data-use-and-educational-improvement