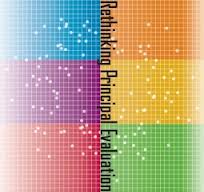 A new report from the National Association of Elementary School Principals (NAESP) looks at the emerging policy focus of principal accountability. In 2011, NAESP and the National Association of Secondary School Principals (NASSP) created a joint Principal Evaluation Committee to develop a framework for principal evaluation for use as a guide to improving professional practice. The new report, Rethinking Principal Evaluation, provides a framework with six key domains of leadership responsibility that fall within a principal's sphere of influence.
These domains include:
Professional growth and learning;
Student growth and achievement;
School planning and progress;
School culture;
Professional qualities and instructional leadership; and
Stakeholder support and engagement.
In the report, the Principal Evaluation Committee also offers a framework for evaluation that includes the voice of principals and their view of an effective principal evaluation system. The framework includes four focus areas that offer a roadmap for federal, state, and local policymakers as they rethink approaches to principal evaluation:
Consider context
Incorporate standards that can improve practice
Use evaluation to build capacity
Focus on multiple measures of performance data.
The report also highlights the "essential features" identified by principals and backed by research that must be included when designing a comprehensive evaluation system.  First, the system must be created by and for principals. Second, it must include systemic support, including professional development, induction support, and recognition of advanced performance. The system must also have flexibility, relevance, accuracy, stability, and reliability, as well as fairness and utility.
To read the full report, please visit http://www.naesp.org/rethinking-principal-evaluation