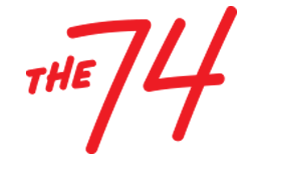 Matt Barnum, writing for The 74, reviews new research that shows that years after having even one black teacher in elementary school, black students experience major benefits, from being less likely to drop out of high school to being more likely to aspire to college and take college entrance exams.
The recent study comes as there has been increasing attention to diversifying the teaching force, which remains overwhelmingly white, even as the public school student body has become significantly less so.
"In fall 2014, the majority of public school students are now minority, but the teaching workforce is now 80 percent white," said American University's Constance Lindsay, one of the research authors. "And we're actually seeing that the percentage of black teachers has been going down over time."
To determine how exposure to a black teacher impacts black students, the researchers – including Lindsay, Seth Gershenson of American University, Cassandra Hart of the University of California Davis, and Nicholas Papageorge of Johns Hopkins University – used an extensive data set from the early 2000s in North Carolina as well as another data set from Tennessee in the late 1980s.
Results from NC: The data suggest that black teachers make a big difference. Access to just one cut dropout rates for black students by nearly a third and increased the likelihood of aspiring to college by 3 percentage points. The impacts were much larger for male students, and particularly those in poverty: Access to a black teacher for those students reduced their dropout rate from 18 percent to 12 percent.
Results from Tennessee: The effect for black students of having a black teacher in this study was also significant: those students were about 4 percentage points less likely to drop out of school and 4 percentage points more likely to take a college entrance exam, such as the SAT.
For more information, see:
For access to the study, see:
http://ftp.iza.org/dp10630.pdf