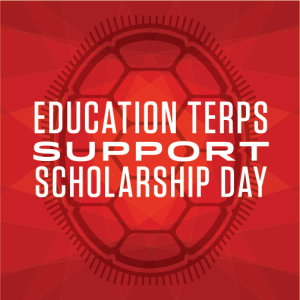 For 24 hours on Dec. 11, 2013, the University of Maryland is calling on all supporters of education to come together to support scholarships for prospective teachers. Need to purchase a teacher gift for a child's teacher? Make a donation in his/her name.
The University's Scholarship Day will support financial aid requests and scholarships for prospective teachers who need real help.
Scholarship Day promises to be the biggest one-day giving event in Maryland's history. The university will award as much as $5,000 in additional funding to the college or school with the most donations. In total, $20,000 worth of matching funds will be shared with participating scholarship programs.
For more information and to make a donation, visit http://www.umdscholarshipday.com/