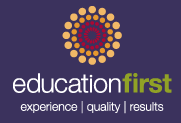 A high school diploma is no longer the ticket to the middle class that it used to be. To earn a family-sustaining income and enjoy opportunities for career advancement at a time of rapid change, some kind of postsecondary education – whether at four-year institutions, community colleges or training programs – is nearly a necessity.
With that imperative in mind, states are working on policies that promote college and career readiness. But how do states define college and career readiness in a country as diverse as ours? This year, as part of its technical assistance for the Core to College network, Education First documented the ingredients in creating college- and career-readiness definitions in the network's 12 states. Education First interviewed the policymakers behind the definitions, examined a range of related research, and explored how those states have used their definitions to set policy.
The result is the publication Developing and Using a Definition of College and Career Readiness: A Practical Primer for States. The primer addresses how to create a definition using the right components, how to engage stakeholders in the development of a definition, and how to use a definition to shape K-12 and higher education policy.
See the following link for more details: http://www.education-first.com/files/College_and_Career_Readiness_Guide.pdf