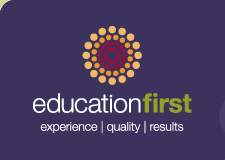 A new brief from Education First outlines what teacher educators do and how they can be supported in their practice.
To give all students great educational opportunities, we need outstanding teachers in our classrooms. But we can't forget that, when participating in teacher preparation programs and professional development, teachers are students themselves-and they also need the support of great educators to reach their potential. So what can we do to ensure that teacher educators–teachers of teachers–are prepared to provide that support?
In the second brief of the Teacher Preparation Transformation Centers Learning Series, a working group of five teacher preparation experts–Sarah Beal of US PREP, Meagan Comb of EPIC, Kaycee Salmaccia of TeacherSquared, Shari Dickstein-Staub of the National Center for Teacher Residencies and advisory member Nicole Garcia of TeachingWorks–attempt to answer this question. They frame their efforts around four goals:
— Develop a common set of teacher educator practices
— Develop a set of teacher educator data-gathering tools
— Design teacher educator-aligned professional development materials, resources and experiences
— Pilot and test teacher educator practice-aligned tools and resources in the field
The brief both provides real, actionable strategies to help improve how we prepare teachers and showcases how strategic collaboration between educators can be transformative.  
For more, see:
http://education-first.com/wp-content/uploads/2017/10/Education-First_Teacher-Prep-Transformation-Centers-Learning-Series-Teacher-Educators-Oct-2017.pdf