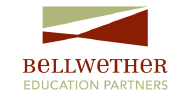 Chad Aldeman and a Bellwether Education team have collected and synthesized data from 17 states and the District of Columbia that tracked and reported information on their teacher evaluation efforts as of July 2014.  Data analysis revealed five major conclusions:
Districts are starting to differentiate between poor, fair, and great educator performance, rather than treating all teachers as interchangeable widgets;
Schools are using higher-quality classroom observation rubrics to provide teachers with better, timelier feedback;
Despite state policy changes, many districts still do not factor student growth into teacher evaluation ratings;
Districts have wide discretion even under "statewide" evaluation systems;
Districts continue to ignore performance when making decisions about teacher hiring, compensation, tenure, and dismissal.
They cite evidence from Cincinnati, Washington, D.C., and Denver to suggest that evaluation reform is an effort worth making. Comprehensive evaluation systems can help teachers improve their practice, lead to improved recruitment and retention of high-quality educators, and, ultimately, boost student achievement.
The full report is available at this link: http://bellwethereducation.org/publication/teacher-evaluations-era-rapid-change